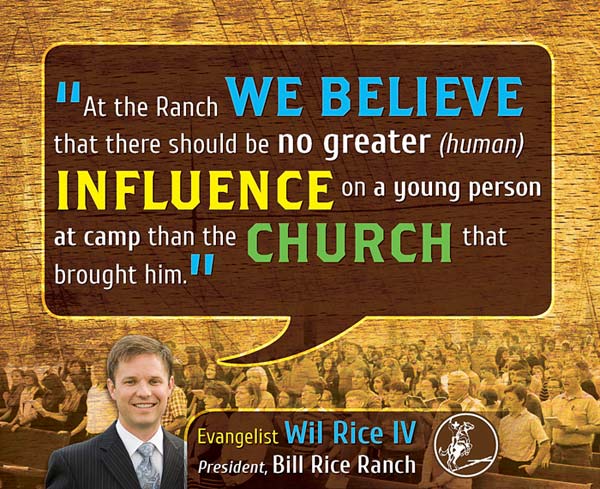 THAT IS WHY...
That is why each church group stays together
in a cabin hosted by a staff counselor.
That is why we implement a year-round follow-up process on camper decisions
from the week, during the week.
That is why we encourage and facilitate active involvement
from church youth workers in the camp program.
Watch our video and see WHY
That is why more than 10% of the average
youth group on the Ranch is adults!
That is why parents have confidence in sending
their (junior age) children hundreds of miles to camp
with people from the church they know and trust.
That is why camp endears campers to their own church,
even as they grow to love Ranch staff.
That is why lost kids come as guests, come to Christ,
then leave as part of the youth group.
That is why our attitude and emphasis is in harmony
with that which the church does before camp and will
continue to do after the week of camp.
Your church can experience the difference camp can make this summer! Learn more about our summer camps